Archive
Discover inspirational cultural heritage in museums,
galleries, libraries and archives in ICH Links
Elements
Hawker culture in Singapore, community dining and culinary practices in a multicultural urban context
Manage No :

EE00001955
Country :

Singapore
ICH Domain :

Social practices, rituals, festive events Traditional craft skills Others
Address :

There are over 110 hawker centres spread across Singapore. Most hawker centres are located within neighbourhood centres of public housing estates, serving as important communal spaces. There are also hawker centres situated in business and recreational districts, where people work and play. Similar food practices and food centres can be found in neighbouring countries and internationally, each having their respective context, cultural influences, and socio-cultural functions.
Year of Designation :

2020
Description :
Hawker Culture, involving the practice of dining and mingling at hawkers centres over food prepared by hawkers, is an integral part of the Singapore way of life.

Evolved from street food culture, hawkers and hawker centres have become markers of Singapore as a multicultural city-state. During the formative years of Singapore's independence, hawkers and local communities, with the assistance of the government, came together to develop hawker centres, providing stable livelihoods for hawkers and affordable meals for the population. Today, hawker centres across Singapore continue to serve the needs of diverse communities in residential, recreational and business districts.
Social and cultural significance :
Serving as community dining spaces where friends and families gather, interact and bond over their shared love for food, hawker centres function as vibrant communal spaces that promote social cohesion based on shared experiences. As a public space that embraces people from diverse socio-economic backgrounds to meet and dine together, hawker centres are social spaces in the dense urban landscape that strengthen social fabric and foster peaceful relations, maintaining cultural and community interactions. With hawker food being both safe and affordable, many families eat at hawker centres on a frequent basis. Families, friends, co-workers gather at hawker centres for breakfast, lunch or dinner and chat over kopi (local coffee). It is common for Singaporeans who return home from overseas to visit hawker centres to savour their favourite hawker food.
Transmission method :
From one hawker to the other, the culinary techniques and skills are often transmitted through on-site training over years, where they learn to prepare the dishes that have been mastered across decades. Recently, there are also initiatives to develop professional courses that will help new entrants enter the hawker trade. Hawker Culture is also transmitted amongst families, with parents and grandparents bringing their children to taste and experience the wide variety of hawker food available at hawker centres across the island.
Community :
Hawker Culture in Singapore is shared by those who prepare hawker food and those who dine and mingle over hawker food in hawker centres. Hawkers in Singapore include both men and women who have equal opportunities in practising the trade. Some of the oldest hawkers today have started their practice since the 1960s. Many of them specialise in one particular dish, refining the recipe over the years. They may transmit their recipes, knowledge and skills to younger family members or apprentices. Community organisations, NGOs, educational institutions, private and public sectors are also involved in safeguarding efforts. The population in Singapore, regardless of background, continue to dine at hawker centres through generations.
Type of UNESCO List :
Representative List of the Intangible Cultural Heritage of Humanity
Type of UNESCO List :
2020
Information source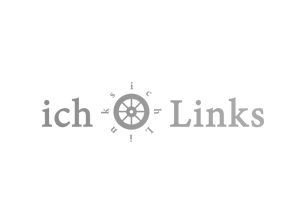 National Heritage Board (NHB)